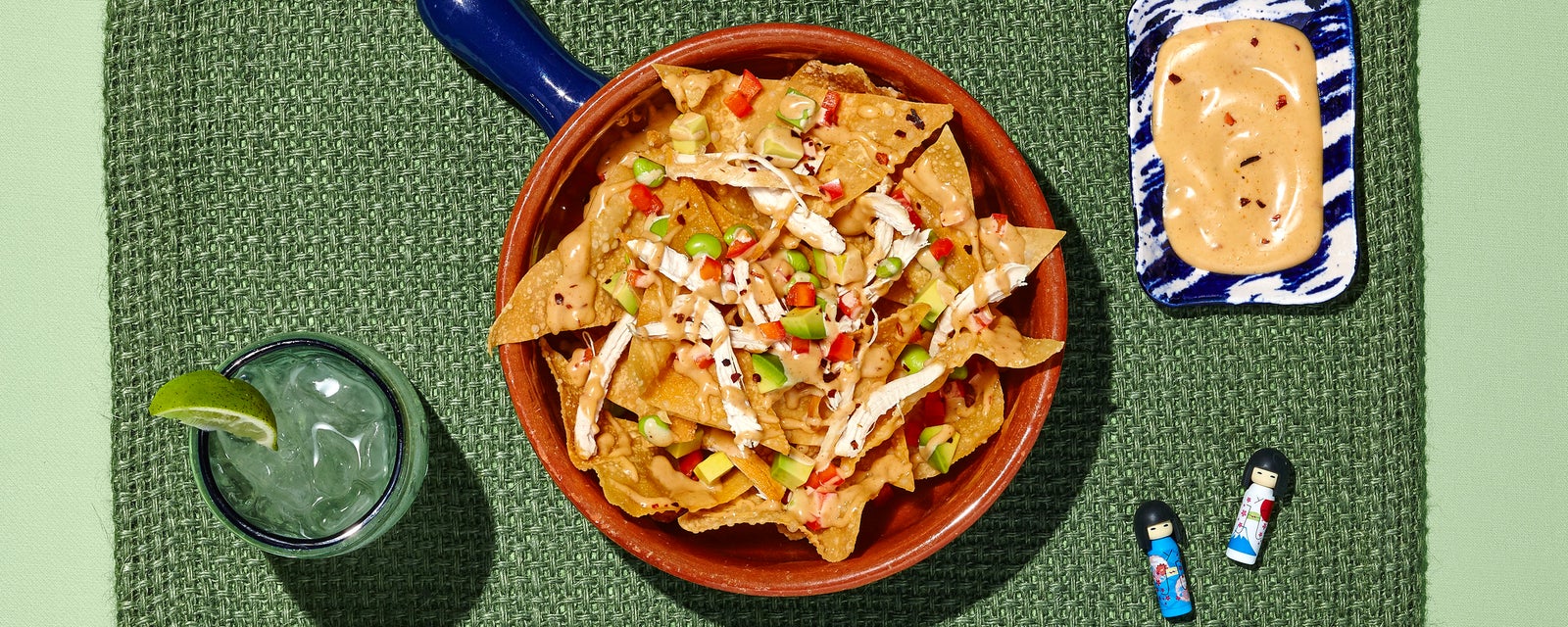 ×
You can also say...
Say "OK" to go back to where you left off.
Ingredients
canola oil, for frying

1

avocado

1 cup

shredded cooked chicken

2

medium red peppers (or 1 cup diced)

1/4 cup

mayonnaise

12

square-shaped wonton wrappers
salt, to taste

1/2 cup

shelled edamame

1/4 tsp.

crushed red pepper flakes
Prep
1.

Using a large frying pan, heat up about 1/8 inch of oil over medium heat.

2.

Chop up the avocado and red pepper.

3.

Prepare the chicken and edamame if necessary. Set aside.

4.

In a medium-size mixing bowl, whisk together the Spicy 'N Sweet Chili sauce and mayonnaise. Set aside.

5.

Slice the wonton wrappers in half diagonally, making a triangle.

6.

Place some paper towels on a large plate to drain the wrappers after they're fried.
Cook
1.

When the oil is hot but not smoking, add a few wonton triangles to the pan.

2.

Cook until the wrappers blister and start to turn golden brown around the edges.

3.

Flip and continue to cook until the other side has turned golden brown, about 45 seconds for each batch.

4.

Transfer to paper towels and sprinkle with salt. Cook the wontons a few at a time until you've gotten through all 24 triangles.

5.

When the wonton wrappers are all cooked, spread them out on a platter.

6.

Top with the avocado, red pepper, chicken, edamame and red pepper flakes.

7.

Drizzle a little bit of the sauce over the top of the nachos and serve the rest on the side for dipping.