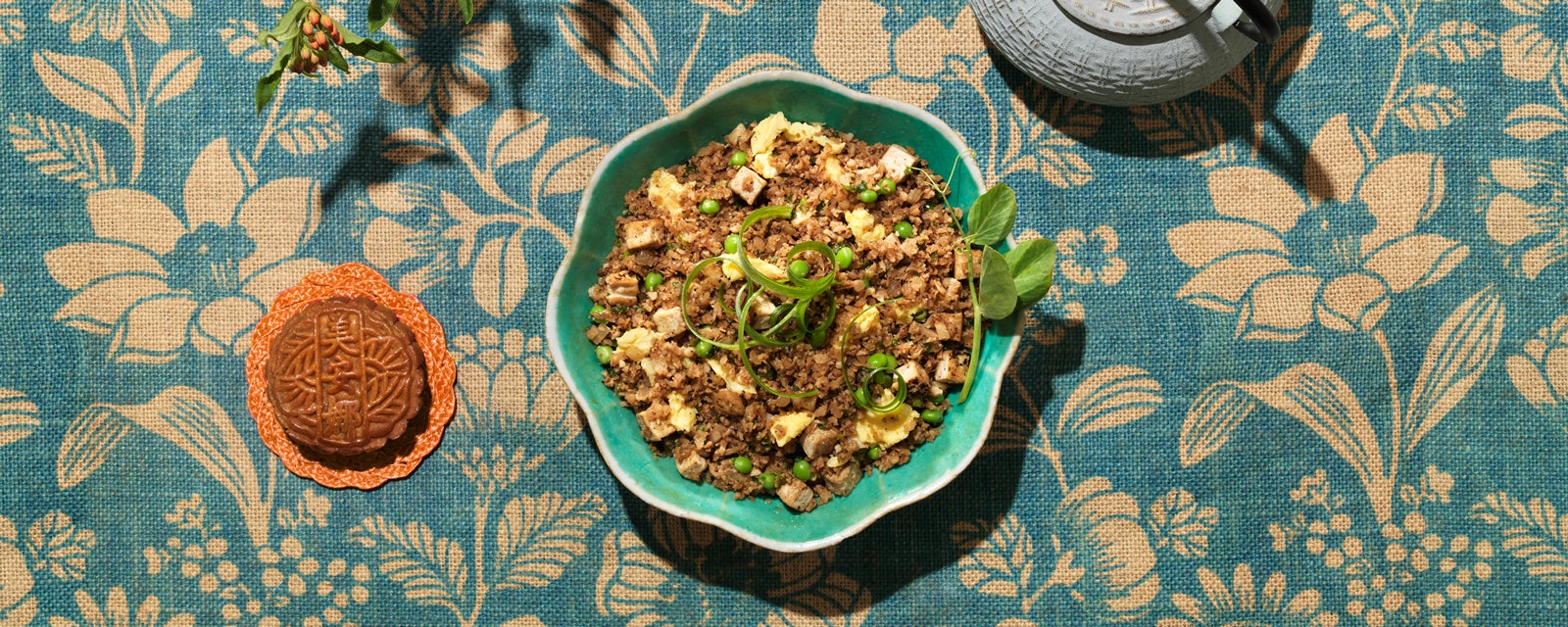 ×
You can also say...
Say "OK" to go back to where you left off.
Ingredients
1 head

cauliflower (about 24 oz.)

2

large eggs

1 Tbsp.

sesame oil

1

onion, medium size

5

scallions

1/2 cup

peas (fresh or frozen)

2 cloves

garlic

3 Tbsp.

Soy Vay® Veri Veri Teriyaki®

1/2 cup

medium firm tofu
salt and pepper, to taste
Prep
1.

Dice the onion and the tofu.

2.

Thinly slice the scallions, separating the whites from the greens.

3.

4.

Remove the core from the cauliflower and allow it to dry completely.

5.

Coarsely chop the cauliflower into florets.

6.

Place the cauliflower into a food processor and pulse for about 30 seconds until the cauliflower is small and has the texture of rice or couscous. Be careful not to over process or the cauliflower will get mushy. Set aside.

7.

Whisk the eggs in a small bowl and season with a pinch of salt.

8.

Heat up half the sesame oil in large sauté pan or wok over medium heat.
Cook
1.

Cook egg mixture until firm. Set aside.

2.

Using the remaining sesame oil, sauté the onions, scallion whites, peas and garlic until tender, about 4 minutes.

3.

Add the cauliflower "rice" to the pan along with Veri Veri Teriyaki sauce and tofu.

4.

Cook for 5 to 6 minutes, stirring frequently, until the cauliflower is slightly crispy on the outside but tender on the inside.

5.

Mix in the egg and gently fold in scallion greens.

6.

Salt and pepper to taste. Serve immediately.