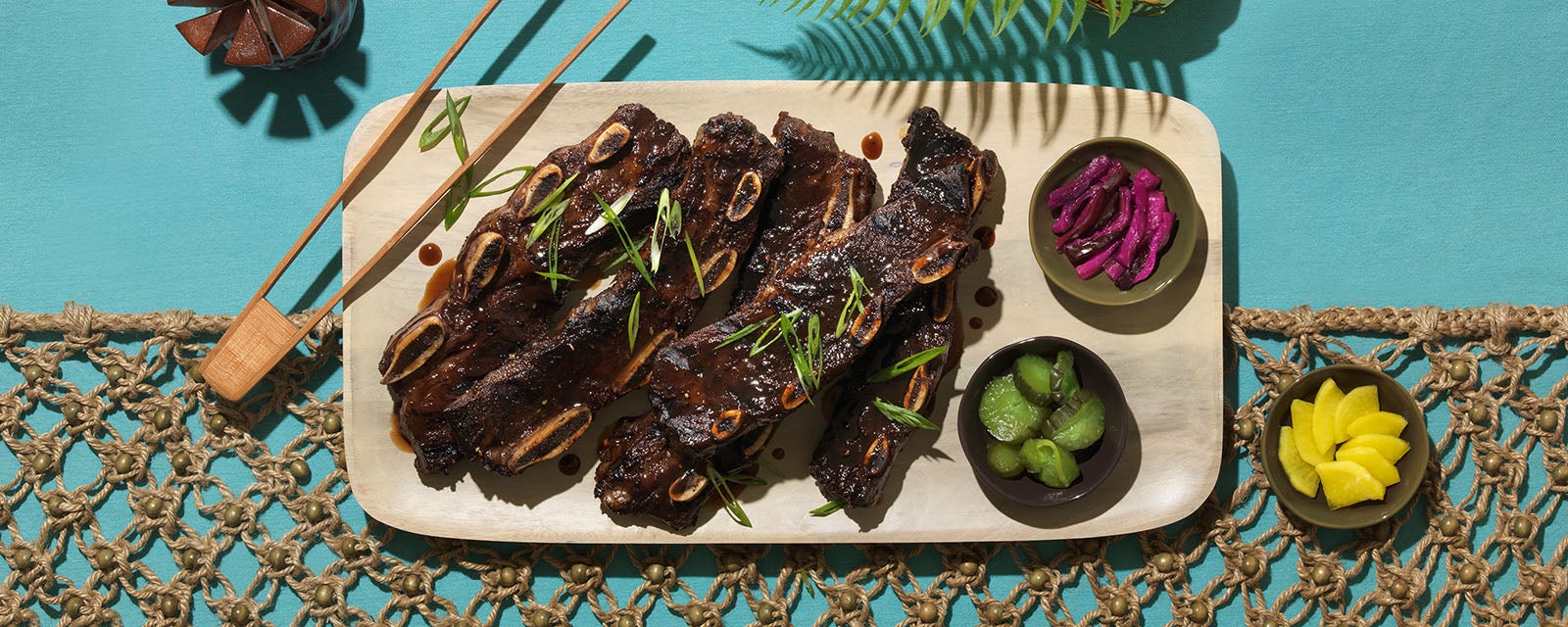 ×
You can also say...
Say "OK" to go back to where you left off.
Ingredients
5 lbs.

beef short ribs, flank cut

¼ cup

vegetable oil

1

large onion

2

carrots

4 stalks

celery

1/2 cup

Soy Vay® Veri Veri Teriyaki®

1 qt.

low sodium chicken broth

1 cup

light brown sugar
Prep
1.

2.

Slice the carrots and celery into quarter-sized slices.

3.

Season the short ribs with salt and pepper on both sides. Set aside.

4.

Heat oil in a large heavy-bottom pot over high heat.

5.

Prepare a charcoal grill for direct cooking over medium-high heat.
Cook
1.

In the pot, sear the short ribs until golden brown crust forms, about 3 minutes per side.

2.

Remove the short ribs, turn the heat down to medium and sauté the onions, carrots and celery until tender, about 10 minutes.

3.

Add the ribs, Veri Veri Teriyaki sauce, chicken broth and brown sugar to the pot.

4.

Stack ribs side by side so they cook evenly.

5.

Turn the heat back up to high and bring the ingredients to a boil.

6.

Cover the pot, turn the heat down to low and simmer for about an hour.

7.

Once the meat is cooked, remove from the heat and allow it to cool in the liquid for 15 minutes.

8.

Remove ribs from the pot and use a colander to strain the cooking liquid into a large bowl.

9.

Pour the liquid back into the pot and then bring it to a boil.

10.

Turn heat down to low and simmer for about 15 minutes or until the liquid has reduced by half the volume.

11.

Place the ribs on the grill and cook until caramelized and heated through.

12.

Brush ribs with the sauce and serve.