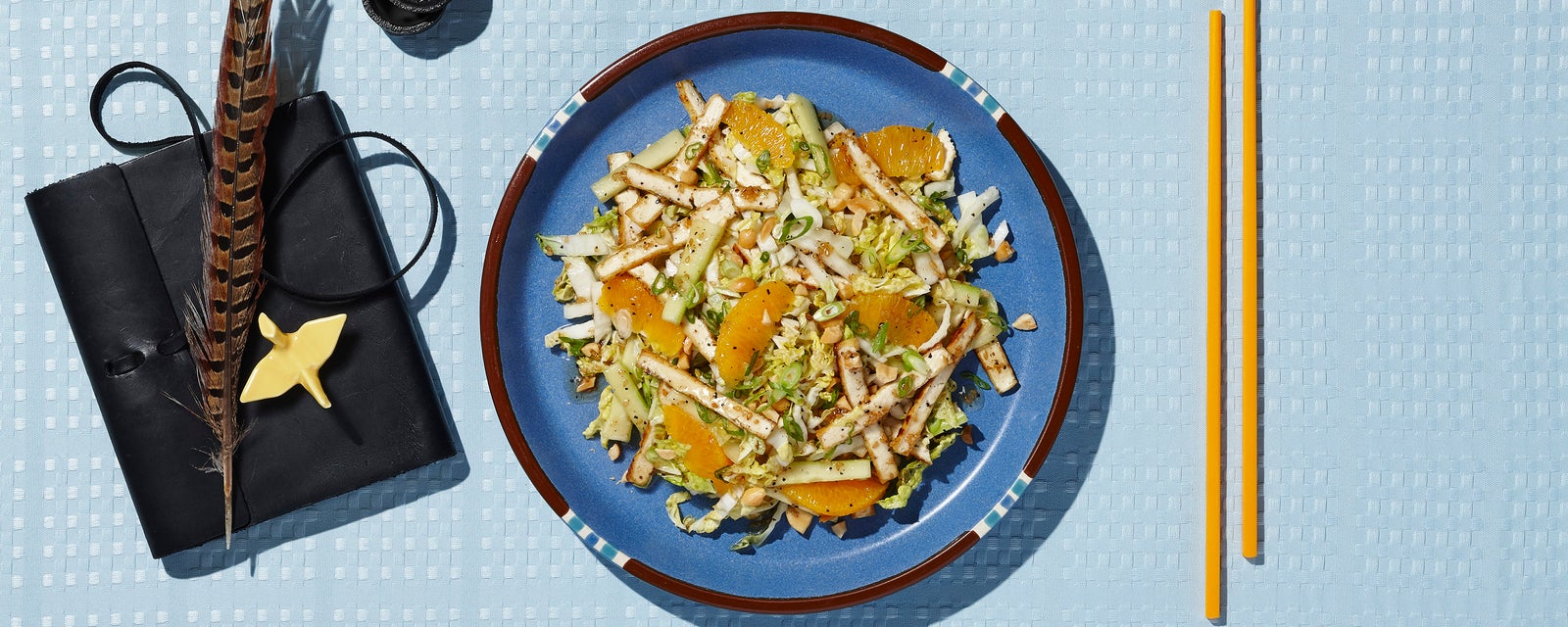 ×
You can also say...
Say "OK" to go back to where you left off.
Ingredients
1 package (14 oz.)

extra-firm tofu
salt and pepper, to taste

1 head

napa cabbage

1/2

English cucumber

2

seedless oranges

1 bunch

scallions (or 1/3 cup chopped)

2 Tbsp.

olive oil

1/4 cup

chopped peanuts
Prep
1.

Cut the tofu into 1/2 inch slices and place on paper towels to drain for 10 minutes.

2.

Season both sides with salt and pepper.

3.

Peel the oranges and slice them into bite-size pieces.

4.

Chop the cabbage, cucumber and scallions.

5.

Combine the fruit and vegetables in a large mixing bowl and toss with the toasted sesame sauce.

6.

Lay a fresh layer of paper towels down for the tofu to drain once it's done cooking.

7.

Heat up the olive oil in a large, non-stick frying pan over high heat.
Cook
1.

Cook the tofu in one layer. Flip it once halfway through cooking until it's golden brown, about 3 minutes per side.

2.

Remove and then place on the paper towels cool down.

3.

Cut the finished tofu into thin slices.

4.

Plate the vegetables and lay the tofu on top.

5.

6.