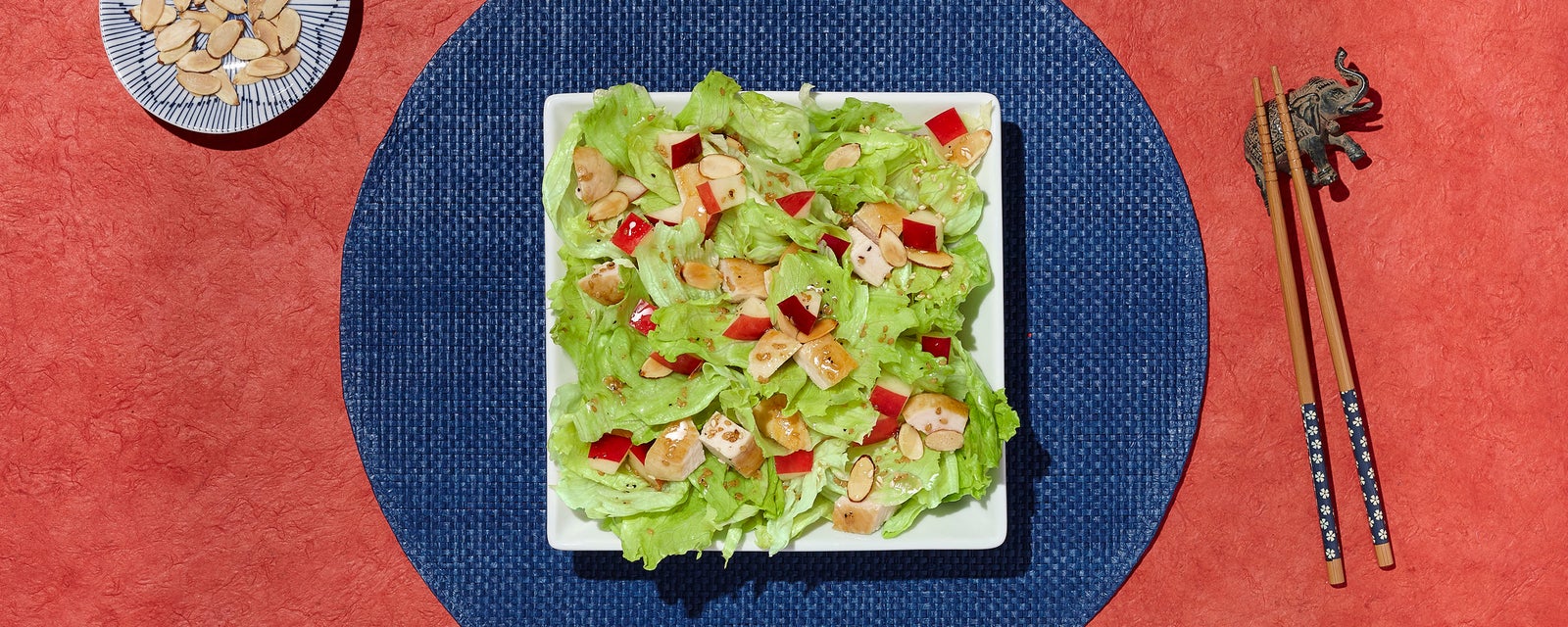 ×
You can also say...
Say "OK" to go back to where you left off.
Ingredients
1 lb.

boneless chicken breasts

2 Tbsp.

olive oil
salt and pepper, to taste

1 medium head

iceberg lettuce (or 6 cups chopped)

1

large red apple

1/4 cup

sliced almonds
Prep
1.

Prepare the chicken breasts first: Preheat oven to 400°F.

2.

Rub both sides of the meat with olive oil and season with salt and pepper.

3.

Place the meat in a casserole dish or broiler pan. Cook until juices run clear and an internal temperature of 165°F has been reached, about 10 minutes.

4.

Remove from pan, dice and set aside.

5.

Chop the lettuce and dice the apple.
Cook
1.

In a large mixing bowl, toss the chicken, lettuce, apple and almonds with the Toasted Sesame sauce until everything is evenly coated.

2.

Cover and chill until ready to serve.