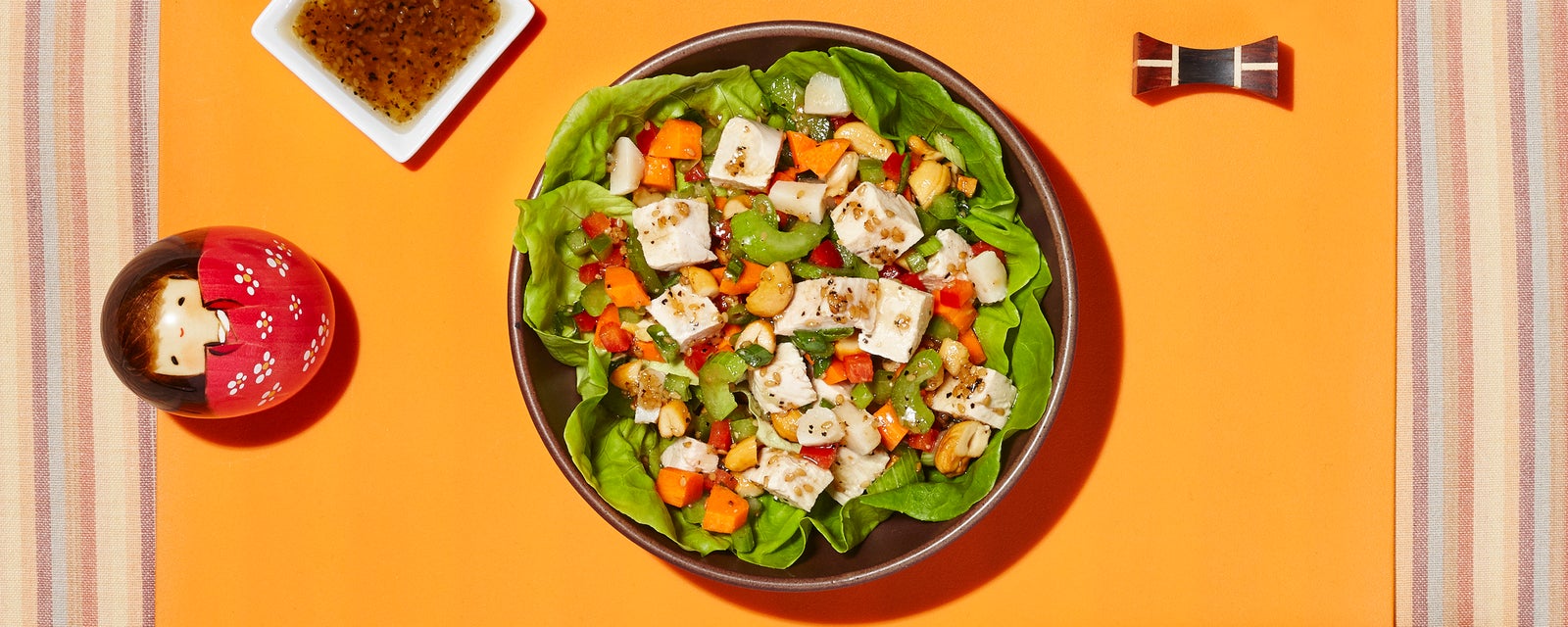 ×
You can also say...
Say "OK" to go back to where you left off.
Ingredients
1 lb.

boneless chicken breasts

1 can (8 oz.)

water chestnuts

2

green onions

1 stalk

celery

1

carrot

1

red bell pepper

1/2 bag (2 oz.)

salted cashews, coarsely chopped

1 head

butter lettuce
Prep
1.

Chop the water chestnuts, green onions, celery and carrots.

2.

Dice the red bell pepper.

3.

Chop the cashews coarsely, if necessary.

4.

Place the veggies in a large mixing bowl. Set aside.

5.

Place the chicken in the bottom of a medium size stockpot.

6.

Pour in enough water to cover chicken by an inch or so.
Cook
1.

Bring the water to a boil.

2.

Reduce heat to low and simmer the chicken breast until they reach an internal temperature of at least 165ºF, about 15 minutes.

3.

Cut the cooked chicken into 1/2-inch pieces and add it to the bowl with the chopped vegetables.

4.

Add in the cashews (leaving a few for garnish, if desired) and toss with the Toasted Sesame sauce until everything is evenly coated.

5.

Cover and let the salad chill in the fridge for 1 hour or until ready to serve.

6.

Arrange the butter lettuce leaves on your plate and top with the chicken and vegetable mixture.

7.

Garnish with additional cashews.

8.