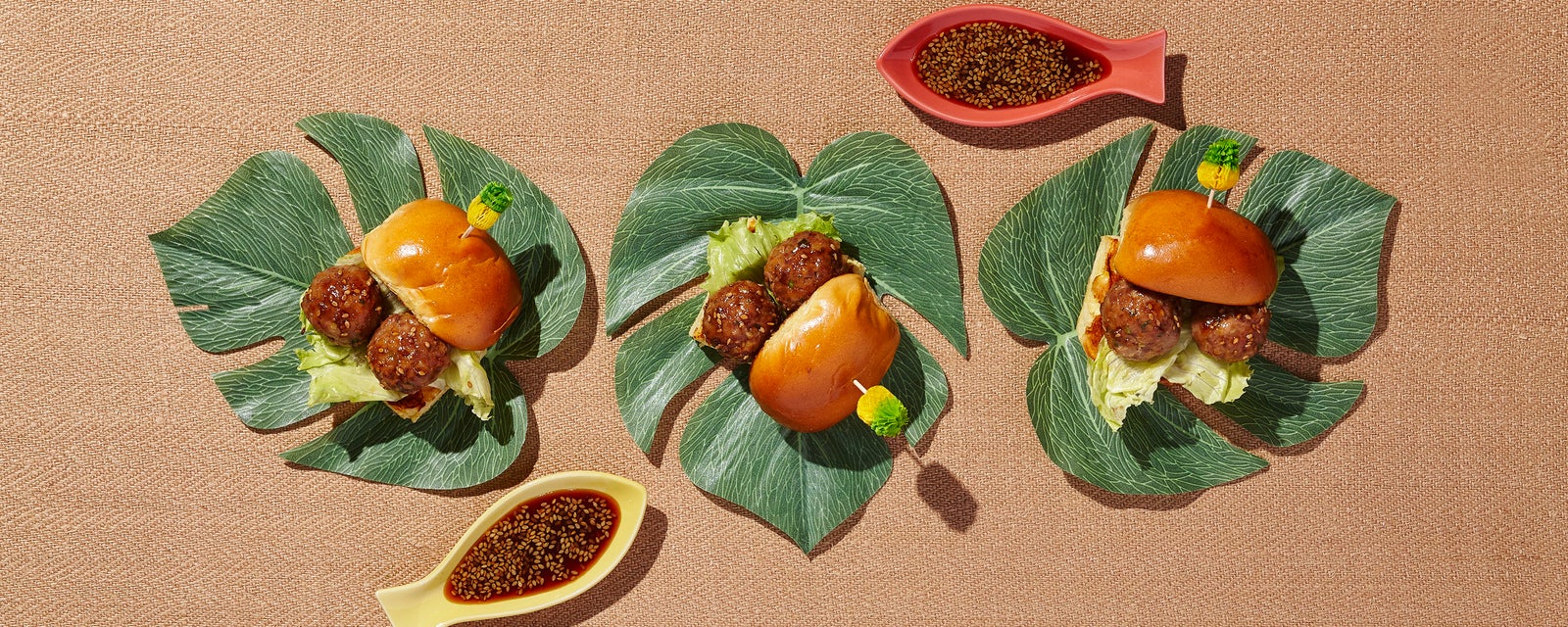 ×
You can also say...
Say "OK" to go back to where you left off.
Ingredients
2

scallions

1 lb.

ground turkey

1 can (8 oz.)

sliced water chestnuts

1/2 cup

Soy Vay® Island Teriyaki
salt and pepper, to taste

12

dinner rolls

6 leaves

butter lettuce
Prep
1.

2.

Thinly slice the scallions.

3.

In a large mixing bowl, combine the scallions with the ground turkey, water chestnuts and half of the Island Teriyaki sauce.

4.

Add a pinch of salt and pepper, and knead the mixture with your hands until all the ingredients are incorporated.

5.

Roll the meat mixture into balls about 2 inches in diameter.
Cook
1.

On a greased, lipped cookie sheet, evenly space out the meatballs and bake them about 20 minutes. Shake the pan once during cooking so the meatballs flip over. Make sure the meat reaches an internal temperature of at least 165ºF.

2.

Toast the buns and spread the remaining Island Teriyaki sauce on both sides.

3.

Place a meatball on each bun, and top with a piece of lettuce.

4.