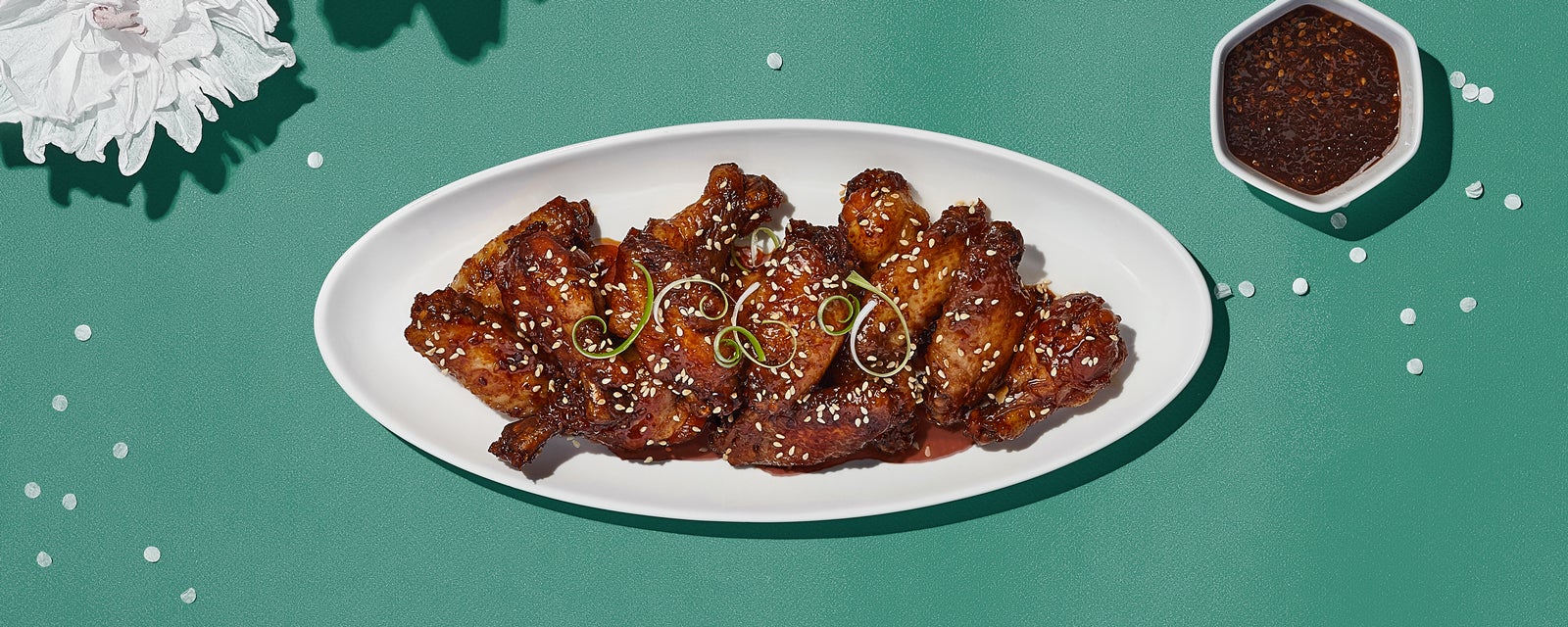 Teriyaki Sticky Wings in Slow-Cooker
You can also say...
Say "OK" to go back to where you left off.
Prep
1.

2.

Thinly slice the scallions.
Cook
1.

Pour the Island Teriyaki sauce into a slow-cooker and warm it up on low.

2.

Spread chicken wings evenly across a lipped cookie sheet and bake for 40 minutes.

3.

Remove the chicken from oven and drain excess any fat.

4.

Place the wings in the slow-cooker and cook on high for 2 hours (or on low/warm for 3 hours).

5.

Garnish with the scallions and sesame seeds.

6.