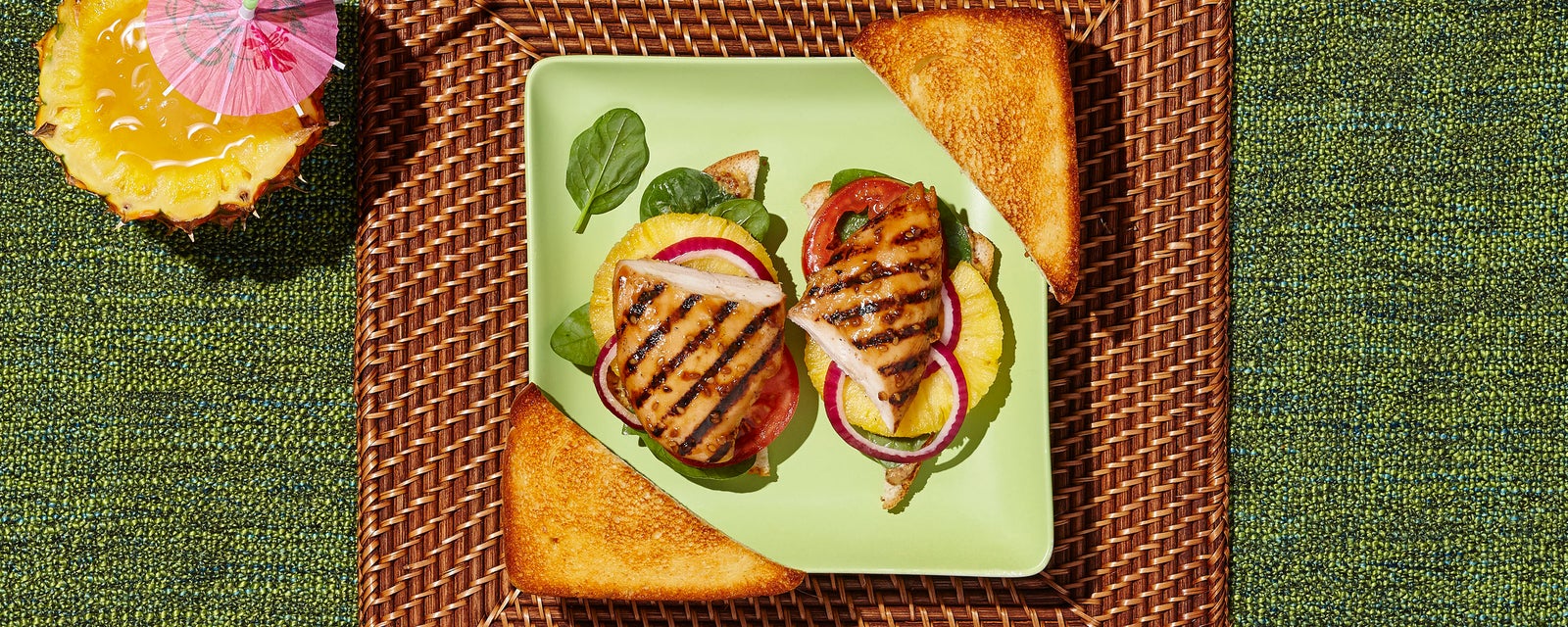 ×
You can also say...
Say "OK" to go back to where you left off.
Ingredients
4

boneless chicken breasts (about 2 lbs.)

2 Tbsp.

Dijon mustard

2 Tbsp.

mayonnaise

8 slices

sandwich bread

4

pineapple rings

1 cup

fresh spinach

1

tomato

1/2

red onion
Prep
1.

Arrange the chicken breasts in a shallow dish or resealable plastic container.

2.

Pour the Island Teriyaki sauce over top and turn chicken until evenly coated.

3.

Cover and marinate in the fridge for about 2 hours.

4.

When chicken is ready, you should discard any leftover marinade.

5.

Prepare a charcoal grill for direct cooking over medium-high heat.

6.

Slice the tomato and red onion.
Cook
1.

Grill the chicken until golden brown and an internal temperature of 165ºF has been reached, about 4 minutes per side. Keep the lid on as much as possible to ensure even cooking.

2.

Place the sandwich bread on the grill and toast until golden brown.

3.

Spread the mayo and Dijon mustard onto 4 slices of the toasted bread.

4.

Place the chicken on those 4 slices.

5.

Top with the pineapple, spinach, tomato and onion and the other 4 slices of bread.

6.