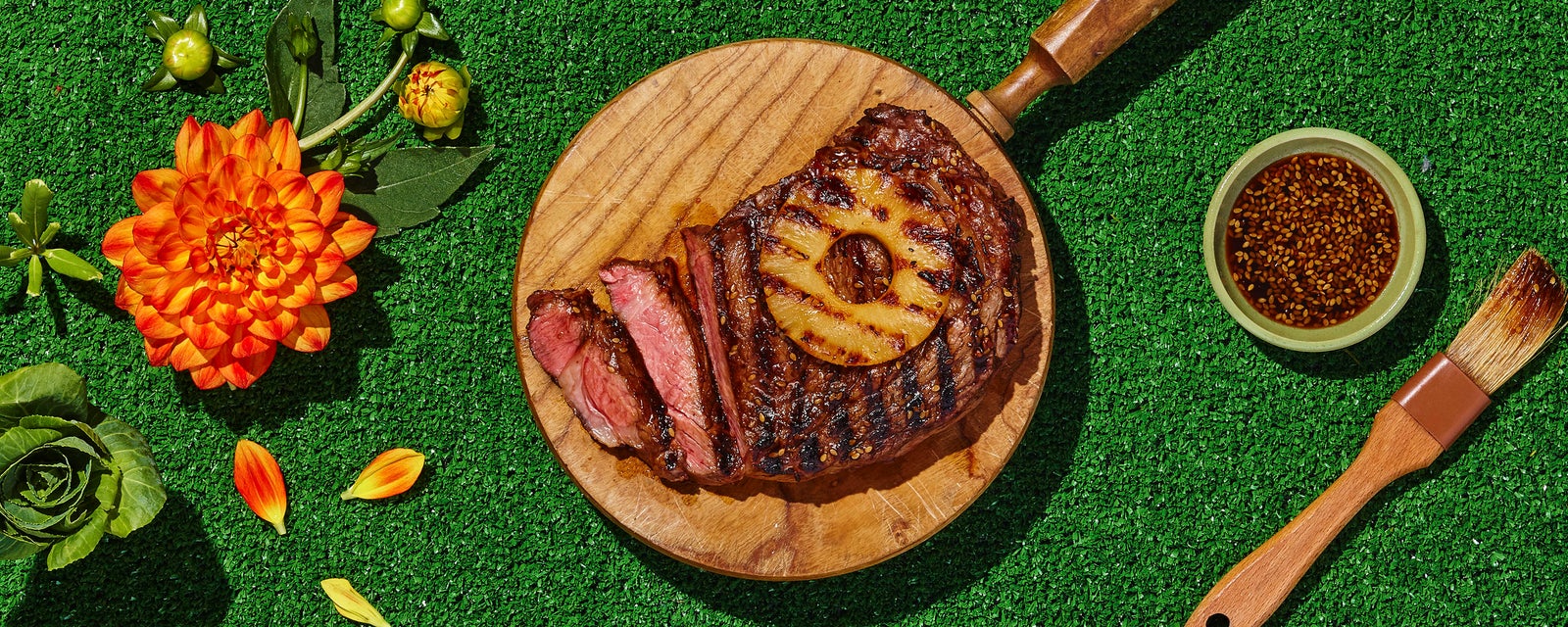 ×
You can also say...
Say "OK" to go back to where you left off.
Ingredients
2

ribeye steaks

2

pineapple slices
Prep
1.

Arrange the steaks and pineapple slices in a shallow dish or resealable plastic container.

2.

Pour the Island Teriyaki sauce over top and turn meat until evenly coated.

3.

Cover and marinate it in the fridge for at least 3 hours, or up to 24 hours for a more robust flavor.

4.

When meat is ready, discard any leftover marinade.

5.

Prepare a charcoal grill for both direct and indirect cooking, placing the coals on one half of the grill.
Cook
1.

Place the steak and pineapple slices directly over the coals and sear for a few minutes, until the outside starts to caramelize.

2.

Remove the pineapple slices and set them to the side.

3.

Move the steak to the indirect heat.

4.

Cook to desired doneness, or until an internal temperature of at least 145ºF has been reached.

5.

Let the steak rest for 5 minutes.

6.

Top it with pineapple slices.

7.