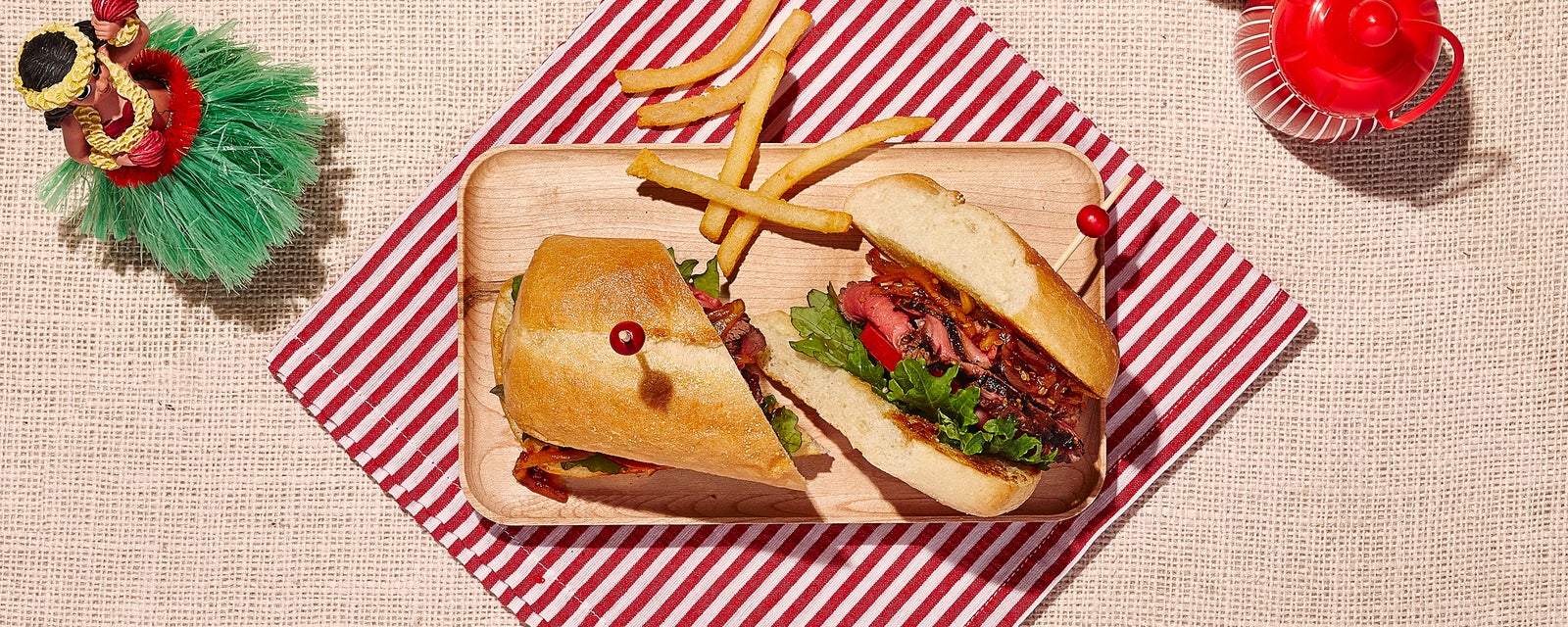 ×
You can also say...
Say "OK" to go back to where you left off.
Ingredients
1/2 lb.

beef tenderloin, center cut

1/2

yellow onion

3

roma tomatoes

1 oz.

fresh baby kale

4 6 in.

hoagie roll or sourdough roll

2 Tbsp.

vegetable oil

8

toothpicks
Prep
1.

Arrange the steak in a shallow dish or large resealable plastic container.

2.

Pour in half of the Veri Veri Teriyaki sauce and turn meat until evenly coated.

3.

Cover and marinate in the fridge for 12 hours.

4.

Slice onions, tomatoes, kale and hoagie rolls. Set aside.

5.

Prepare a charcoal grill for direct cooking over medium-high heat.
Cook
1.

Cook the steak to desired doneness. Make sure meat reaches an internal temperature of at least 145°F.

2.

When it's done, remove from the grill and let rest for 20 minutes.

3.

When the meat is ready, slice into thin strips.

4.

In a medium-sized nonstick frying pan, heat the oil over high heat.

5.

Sauté onions with remaining Veri Veri Teriyaki sauce until caramelized. Set aside.

6.

Place the buns on the grill and heat until golden brown.

7.

Stuff the buns with the sliced beef, caramelized onions, tomatoes and kale.

8.

Put a toothpick on each side of the sandwich and slice down the middle.

9.