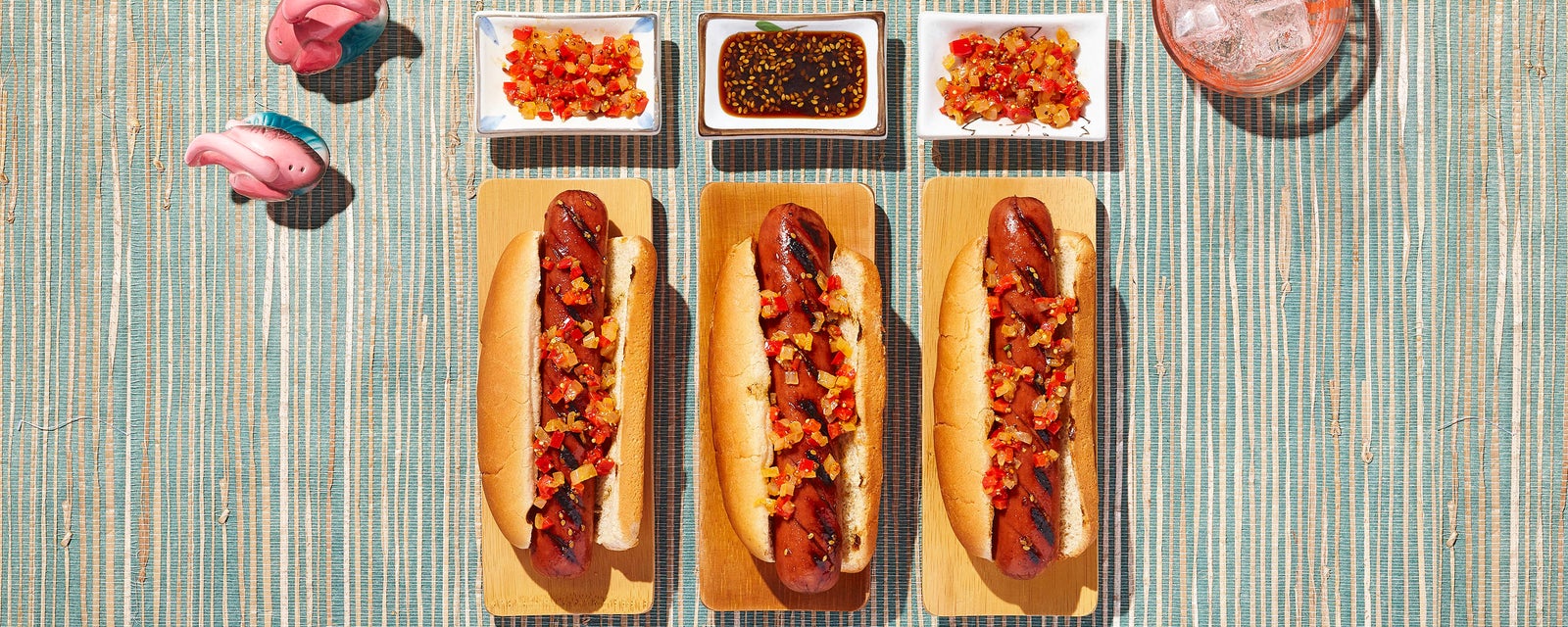 ×
You can also say...
Say "OK" to go back to where you left off.
Ingredients
4

hot dogs

1/2 cup

Soy Vay® Veri Veri Teriyaki®

1 Tbsp.

olive oil

1

small red pepper

1

small yellow onion

1 Tbsp.

whole grain mustard
salt and pepper, to taste

4

hot dog buns
Prep
1.

Along one side, diagonally score each hot dog.

2.

Place the hot dogs in a shallow dish or resealable plastic bag.

3.

Pour the Veri Veri Teriyaki sauce over top and turn until all the hot dogs are evenly coated.

4.

Marinate in the fridge for about 30 minutes.

5.

Dice the red pepper and onion.

6.

Prepare a charcoal grill for direct cooking over medium-high heat.

7.

Heat the olive oil in a large nonstick frying pan over medium heat.
Cook
1.

For the relish: sauté the red pepper and onion in the pan until tender.

2.

Stir in mustard and season to taste with salt and pepper. Set aside.

3.

Grill the hot dogs, turning occasionally, until lightly charred on the outside and heated through the middle; about 5 minutes.

4.

Lightly toast the buns on the grill.

5.

Place the hot dogs in the buns and top with a few spoonfuls of the relish.

6.