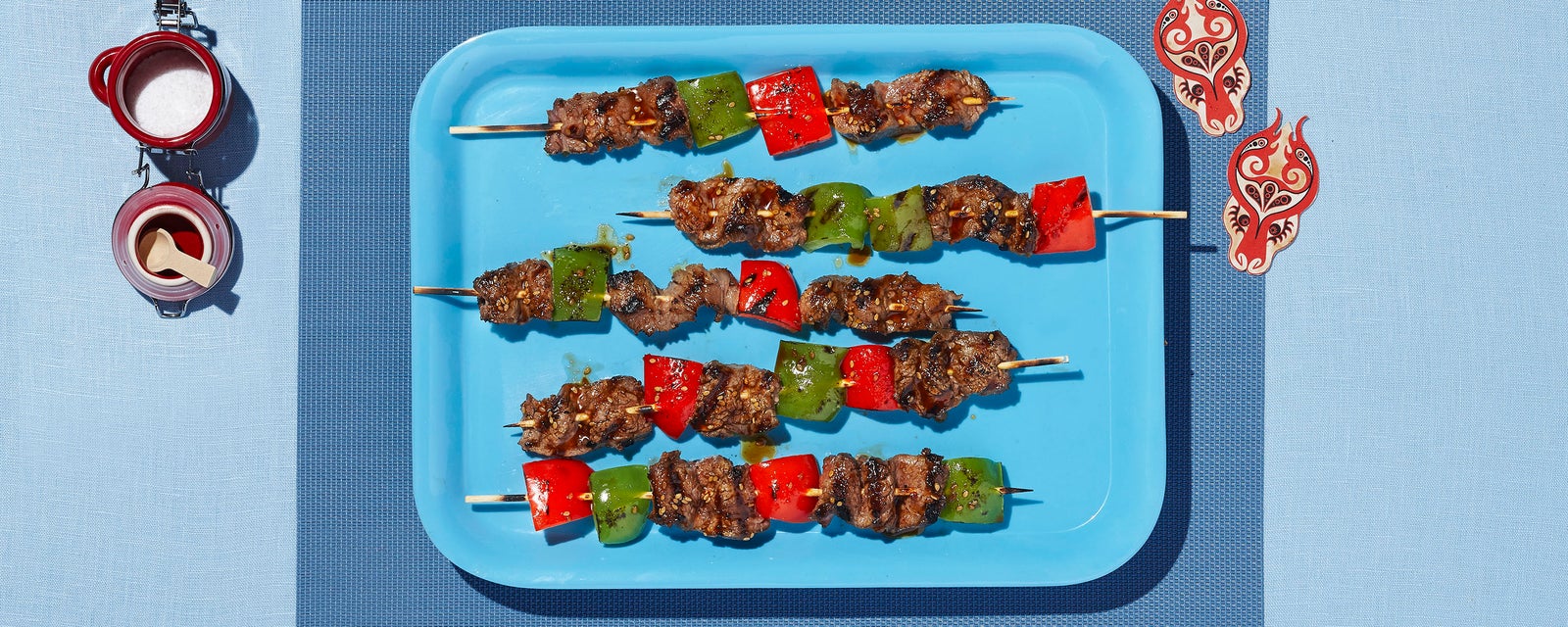 ×
You can also say...
Say "OK" to go back to where you left off.
Ingredients
12

wooden skewers

3/4 lb.

flank steak

1/3 cup

Soy Vay® Veri Veri Teriyaki®

1

green bell pepper

1

red bell pepper

1 Tbsp.

olive oil
salt and pepper, to taste
Prep
1.

Soak wooden skewers in water (for at least 30 minutes).

2.

Cut the steak against the grain into 1/4 inch slices.

3.

Arrange the meat in a bowl or resealable plastic container and pour the Veri Veri Teriyaki sauce over top and turn meat until evenly coated.

4.

Cover and marinate in the fridge for at least 30 minutes.

5.

When meat is ready, discard any extra marinade.

6.

Prepare a charcoal grill for direct cooking over medium-high heat.

7.

Cut the bell peppers into 1-inch squares.

8.

In a medium-size mixing bowl, toss the chopped peppers in the olive oil and season to taste with salt and pepper.
Cook
1.

Thread a piece of beef down onto the middle of the skewer, starting at the end of the steak slice and going back and forth as if you were sewing.

2.

Next thread 3 pieces of green pepper onto the skewer.

3.

Add another piece of beef so you have meat on both sides of the green pepper.

4.

Grill skewers for about 8 minutes, turning occasionally, until the beef is slightly charred on the outside and the peppers are tender.

5.

Serve with additional Veri Veri Teriyaki sauce for dipping.