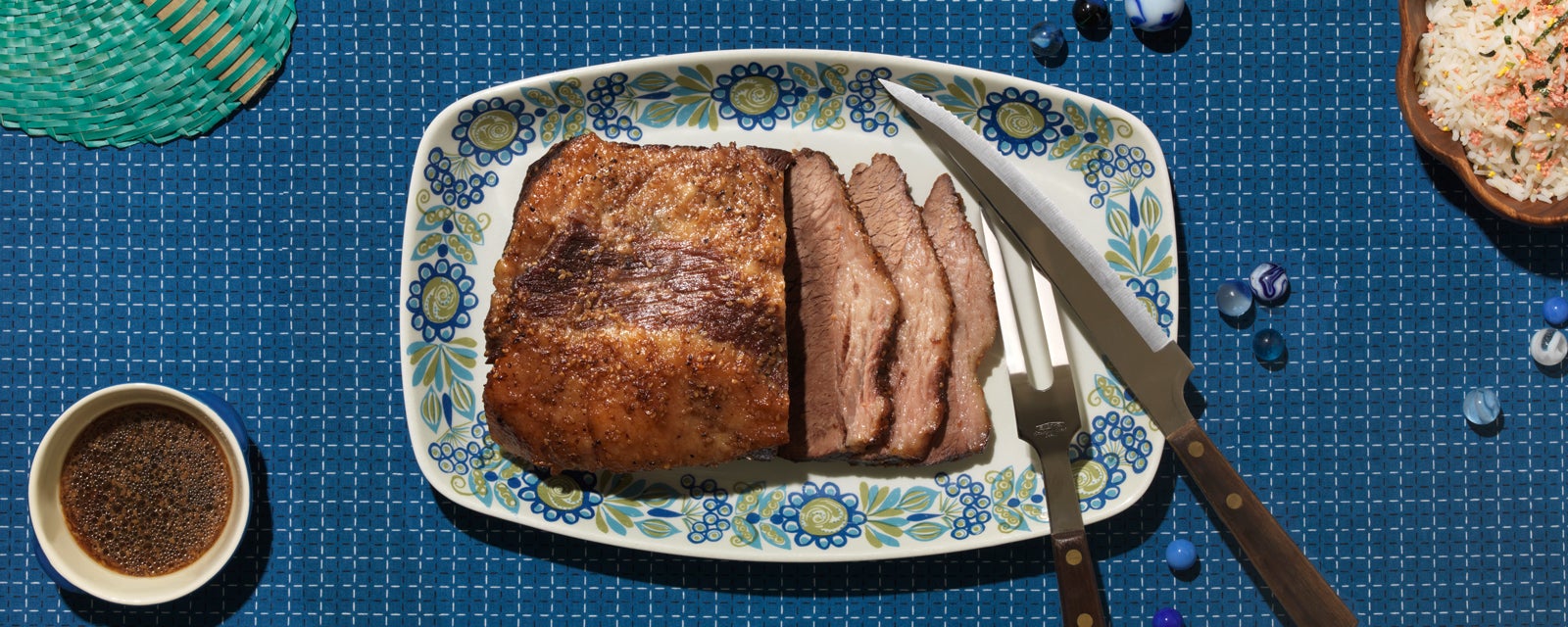 Soy Vay Miracle Beef Brisket
You can also say...
Say "OK" to go back to where you left off.
Prep
1.

Preheat the oven to 400ºF.

2.

Slice the onion into 1/2 inch rounds.

3.

Thinly slice the scallions.

4.

Spread half of the onion slices in an even layer on the bottom of a large roasting pan.

5.

Place the brisket on top, and season with salt and pepper on both sides.

6.

Pour half of the Veri Veri Teriyaki sauce over the top and, using your hands, rub the sauce into the meat.

7.

Flip the brisket and repeat with remaining sauce.

8.

Pour the beef broth around the brisket.
Cook
1.

Cover the top with aluminum foil and place in the oven.

2.

3.

4.

Continue to cook until tender and an internal temperature of 160ºF has been reached, about 2½ hours.

5.

Remove from oven and transfer meat to a cutting board.

6.

Let sit for at least 20 minutes before slicing, until cool enough to handle.

7.

Cut into thin slices against the grain of the meat.

8.

Garnish with the scallions.

9.

Serve with additional Veri Veri Teriyaki sauce on the side for dipping.