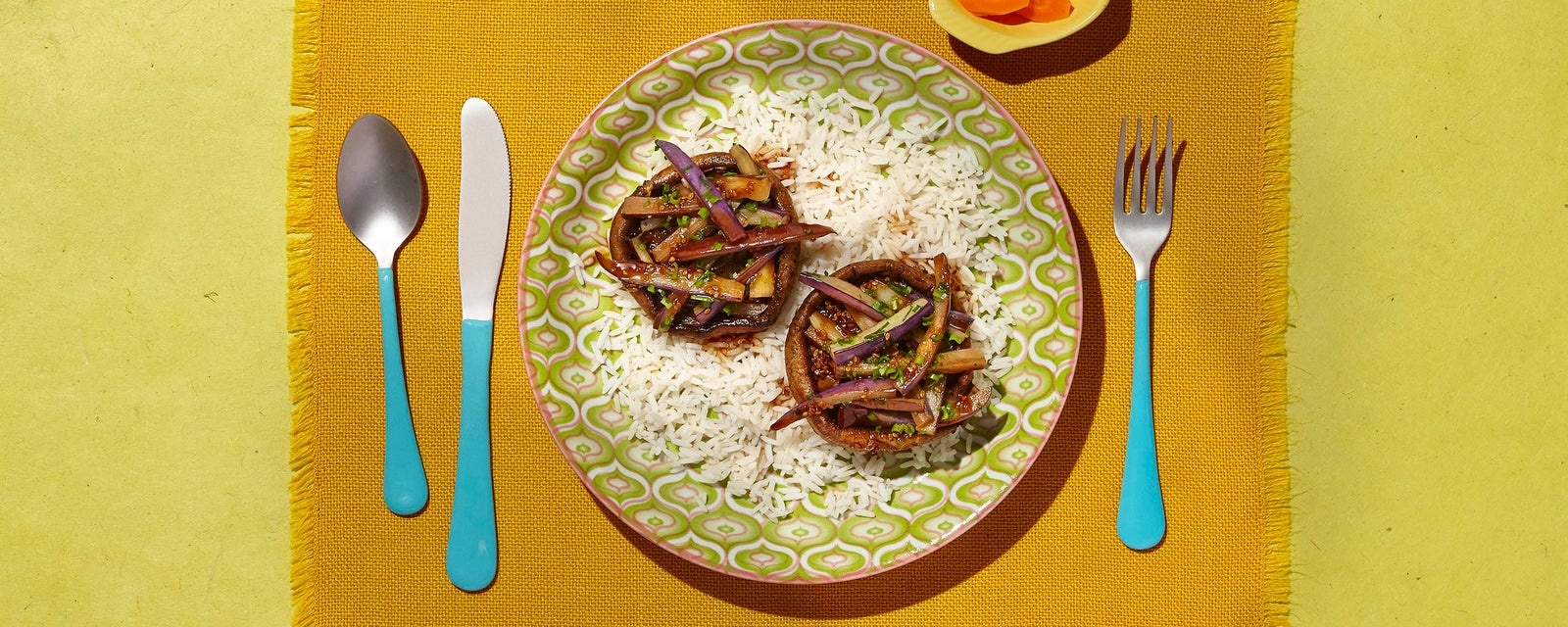 ×
You can also say...
Say "OK" to go back to where you left off.
Ingredients
1 cup

rice

1 cup

carrots

1/2 lb.

Chinese or Japanese (or other small) eggplants

2

green onions

4

large portobello mushrooms

3 Tbsp.

olive oil, divided

1/2 cup

white wine
Prep
1.

Cook rice according to package instructions.

2.

3.

Steam carrots in a double boiler or steamer until tender, about 3 minutes.

4.

Slice eggplants in half lengthwise, then in strips.

5.

6.

Remove gills and stems from the mushrooms.

7.

Heat 2 tablespoons of the olive oil in a large nonstick frying pan or wok over high heat.
Cook
1.

Sauté the eggplant until softened and translucent.

2.

Add green onions and cook until tender.

3.

Remove mixture and set aside.

4.

Brush mushrooms with remaining olive oil and add to pan.

5.

Reduce heat to medium, cover and cook until soft, about 4 minutes per side.

6.

Remove mushrooms from pan and set aside.

7.

Turn heat back up to high, add wine and let it partially reduce.

8.

Stir in Veri Veri Teriyaki sauce and cook until thickened.

9.

Return the eggplant mixture to the pan and sauté until everything's evenly coated and heated through.

10.

Place the mushrooms top down and stuff with eggplant mixture.

11.

Serve with rice and steamed carrots.