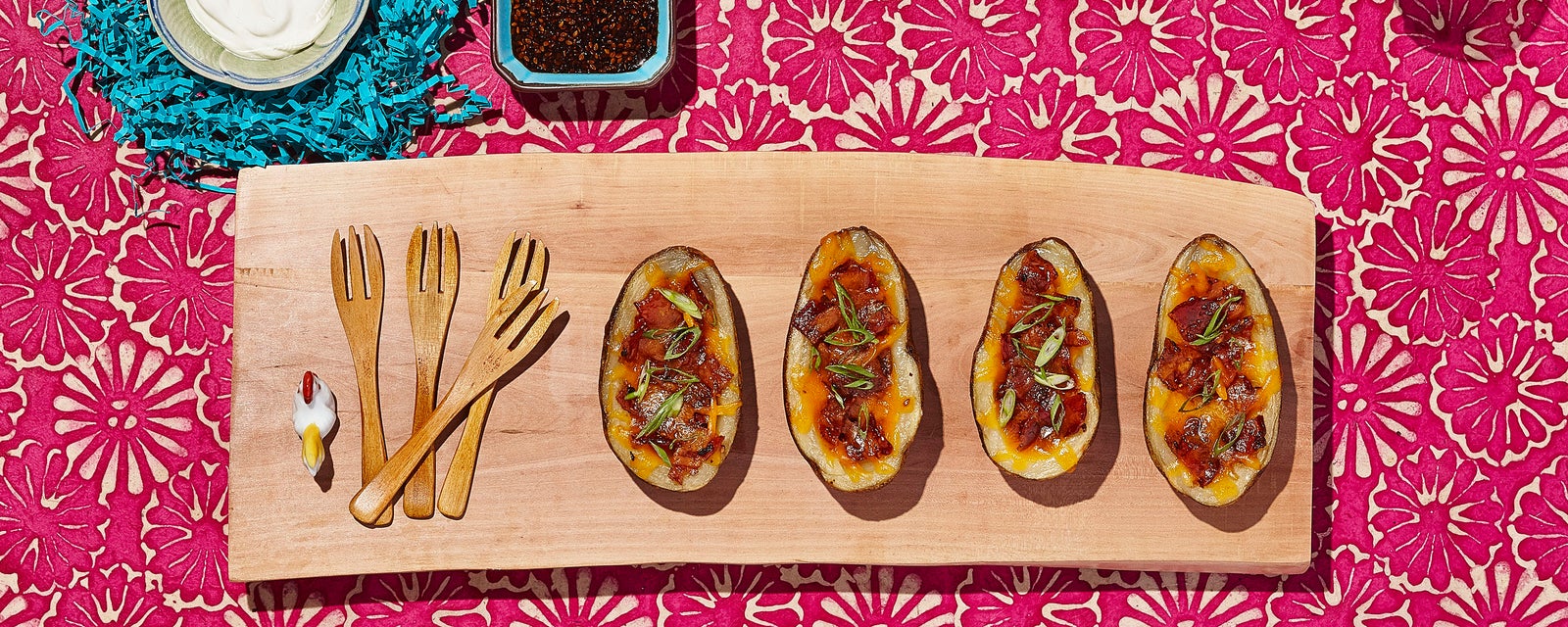 ×
You can also say...
Say "OK" to go back to where you left off.
Ingredients
4

small russet potatoes

3 Tbsp.

vegetable oil, divided

4 oz.

bacon

1 cup

shredded cheddar cheese

3

scallions

1/4 cup

sour cream
Prep
1.

2.

Thinly slice the scallions.

3.

Scrub potatoes clean and rub with half the cooking oil.

4.

Place on a large baking sheet and cook until the outside is crisp and inside is softened; about 1 hour.

5.

Remove and leave oven on.

6.

When the potatoes are cool enough to handle, slice in half lengthwise and scoop out the center leaving approx. 1/2 inch shell.
Cook
1.

Dice the bacon and cook it in a large frying pan over medium heat.

2.

When it starts to crisp, pour out the fat and add the Veri Veri Teriyaki sauce.

3.

Cook for another 4 minutes until bacon is evenly coated and has a glazed appearance.

4.

Brush the top edges and inside surface of the potatoes with the remaining oil.

5.

Divide the bacon and cheese evenly among the skins and bake for another 20 minutes until cheese has melted and the potatoes start to turn golden brown.

6.

Place the potato skins on a platter and garnish with the scallions.

7.

Serve with sour cream and additional Veri Veri Teriyaki sauce for dipping.