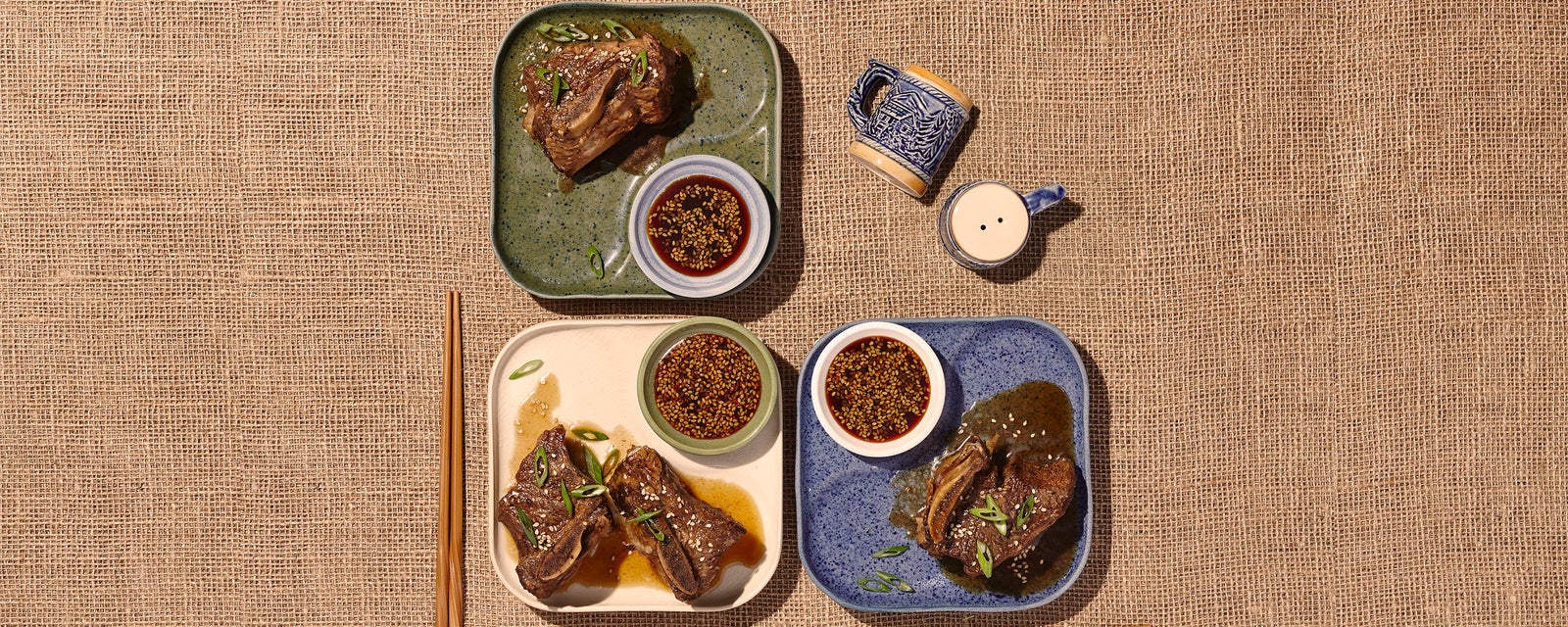 Slow Cooker Korean Braised Short Ribs
You can also say...
Say "OK" to go back to where you left off.
Ingredients
2-3 lbs.

short ribs
salt and pepper, to taste

3/4 cup

Soy Vay® Veri Veri Teriyaki®

1 cup

beef broth

2

scallions, for garnish

1 Tbsp.

sesame seeds (for garnish)
Prep
1.

Cut the meat between the bones to separate the ribs.

2.

Score the meaty side of each rib and season liberally with salt and pepper.

3.

In a large resealable bag, toss the ribs with the Veri Veri Teriyaki sauce, coating the meat completely.

4.

Remove as much air as possible from the bag, seal, and marinate in the fridge for at least 4 hours or overnight for more flavor.

5.

Thinly slice the scallions.
Cook
1.

Pour the ribs and marinade into a slow cooker.

2.

Add the broth. The liquid should come about halfway up the sides of the meat. You can add more broth if necessary.

3.

Cook on high for 4-6 hours, occasionally moving the meat around and skimming as much fat off the top as possible.

4.

Season to taste with salt and pepper. Garnish with the scallions and sesame seeds.

5.