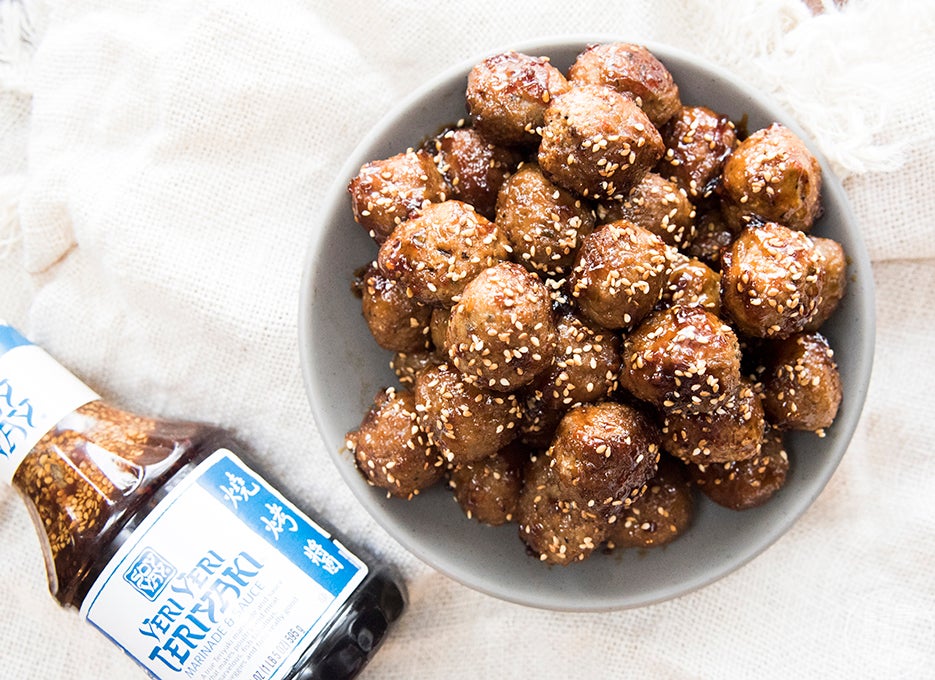 You can also say...
Say "OK" to go back to where you left off.
Ingredients
⅓ cup

brown sugar

1½ tbsp

corn starch

2 tbsp

water

50

any type of frozen meatballs, cooked according to package directions
Instructions
1.

Combine the Soy Vay® Veri Veri Teryiaki® and brown sugar in a small sauce pan over medium high heat.

2.

3.

Combine the cornstarch and water in a small bowl and add to the sauce mixture.

4.

Boil for about 2 minutes.

5.

Add meatballs and sauce to a pan over medium heat and cook for about 3 minutes and stir carefully to coat the thickened sauce over the meatballs.

6.