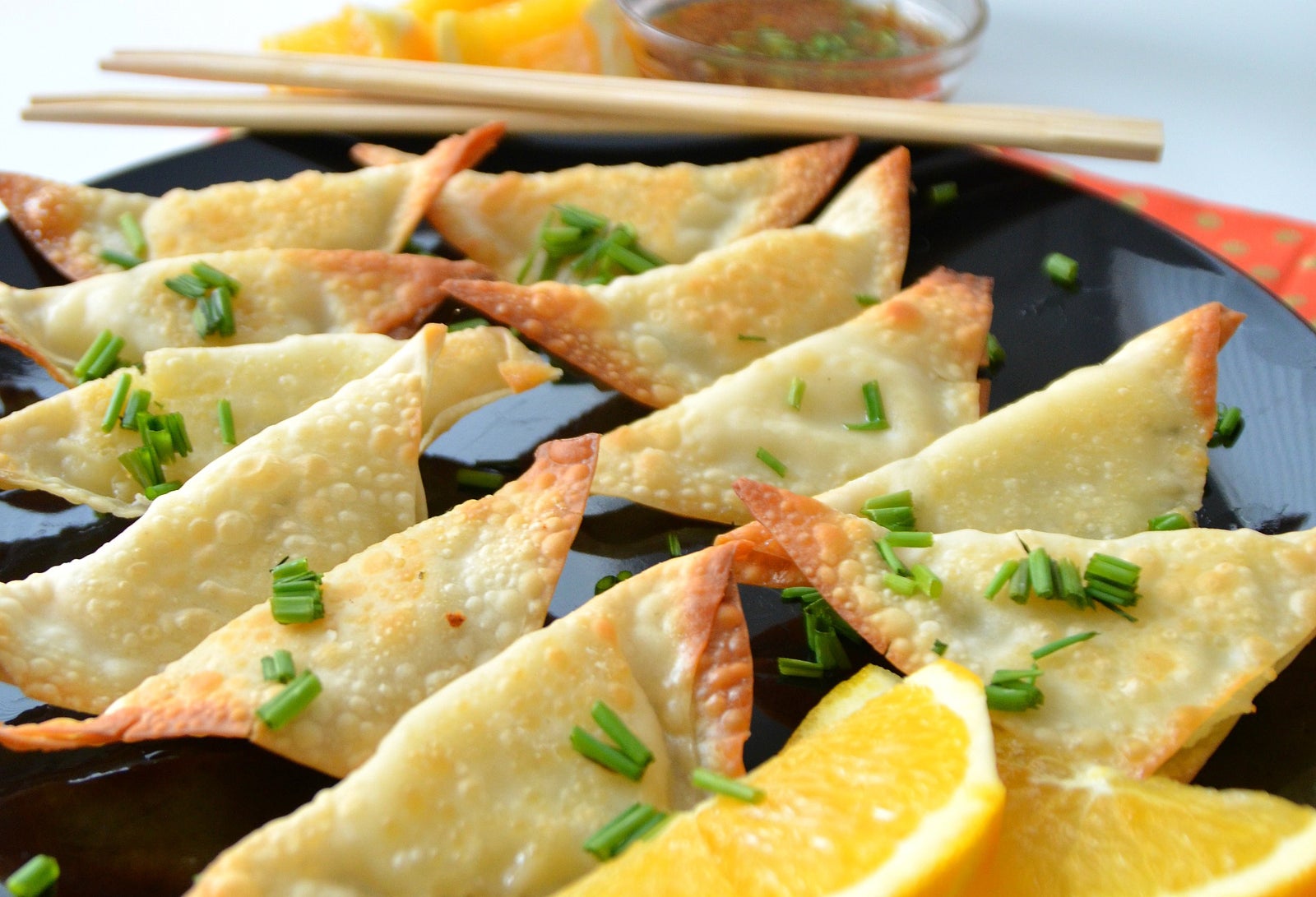 You can also say...
Say "OK" to go back to where you left off.
Ingredients
1 package

wonton wraps

3

potatoes, peeled and diced

¼ cup

sour cream

⅛ tsp

ground ginger
chives, chopped
olive oil
salt and pepper

¼ cup

orange juice

1 tbsp

grated orange peel

1

orange, for garnish
Pierogies:
1.

Boil potatoes in a medium saucepan until soft.

2.

Mix potatoes, sour cream, 1 tbsp chopped chives, salt and pepper and 1 tbsp Soy Vay® Veri Veri Teriyaki® Sauce.

3.

Wet the edges of each won ton wrap and put a small spoonful of filling in each won ton wrapper.

4.

Fold the won ton over the filling and press the edges together with your fingers or with a fork.

5.

After all of won ton wraps are filled, put the pierogies on a greased baking sheet.

6.

Heat oven to 350 and brush the tops of the pierogies with olive oil. Bake the pierogies for 8-10 minutes or until edges are brown.

7.

While the pierogies are baking, mix up the dipping sauce.
Dipping sauce:
1.

Put ⅓ cup Soy Vay Teriyaki Sauce in a bowl. Add ¼ cup orange juice, ginger, and orange peel and mix together.