Tasty Delivery to Your Front Door
No time? No ingredients? No problem. In a time where everyone needs an extra hand, Soy Vay helps bring dinner home, so you don't have to. Through an exciting partnership with Chef'd, a national meal kit service, we're answering the looming "What's for dinner?" question.
Skip the long lines, looming to-do lists and stress in planning your nightly meals. Chef'd delivers over 1 million meals a month, with more than 300 meal options and no subscription required. They offer a variety of cuisines and easy-to-read recipes. The hardest part? Deciding which meal kit to order.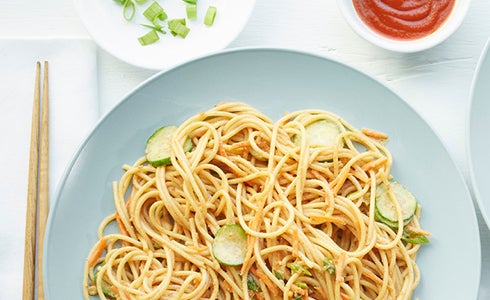 With our Soy Vay meal kits, you get everything you need to prepare a fresh home-cooked meal that fits your lifestyle. We offer five of our most popular recipes through Chef'd, and each kit includes a bottle of Soy Vay and step-by-step directions for delicious results.
Whether you're an expert or beginner in the kitchen, our meal kits will enrich your cooking experience. Stay tuned for more tastiness from this awesome partnership!